Source: pixabay.com
Blood pressure monitors, as the name suggests, are devices used in the medical field to measure the blood pressure in patients. They are devices that date back to the late 1800s. Also called a sphygmomanometer, the first known modern versions of blood pressure monitors are credited to Samuel Siegfried Karl Ritter von Basch, who created a rudimentary version of it in 1881. 
Since then, the devices have undergone significant changes, evolving from manual ones to digital versions that can be used by anyone anywhere. These changes have improved health among people with hypertension. Some of the best BP apparatus companies around the world are driving technological innovations that continue to transform the medical landscape.
Types of Blood Pressure Monitors
The sheer varieties of blood pressure monitors in the market right now are beyond imagination, with each offering a unique set of features. The digital ones, in particular, have transformed the medical world a great deal, and as time goes by, they are improving by huge leaps. A common feature in every medical trade fair around the world, Sphygmomanometers come in 4 main types that include the following:
Aneroid Blood Pressure Monitor
Source: pinterest.com
An aneroid sphygmomanometer is a manual BP monitor that has been in use for years. The set up includes an arm cuff, a stethoscope, a medical gauge, and a squeeze bub. The cuff is tightly wound around the arm, and the doctor squeezes the bulb to get blood pressure readings.
Digital Blood Pressure Monitor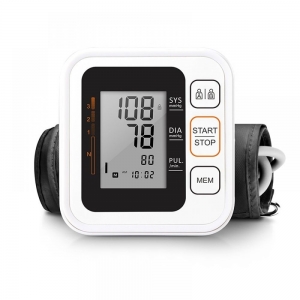 Source: pinterest.com
A digital blood pressure machine works by using electrical signals to measure and display its readings on a display screen. As far as their functionalities go, they simply involve a cuff being wrapped around an arm and a single button pressed for it to get all the measurements it needs. The results are displayed on a digital screen.
Finger Blood Pressure Monitor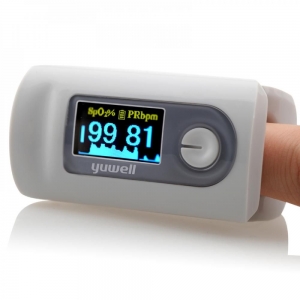 Source: pinterest.com
This is another recent technology that was created for people who need to check on their blood pressure frequently. All a patient needs to do is insert their index finger into a specially designed finger cuff that automatically inflates to take a reading. The only shortcoming to this device is that fingers do not provide accurate measurements compared to the arm.
Paediatric Blood Pressure Monitor
Source:  mylegacy.ie
Pediatric BP monitors are devices specifically designed for children. They are blood pressure monitors for kids that have smaller cuffs, with a set up that comes with an LCD screen. Its use has increased in recent years due to an increase in hypertension and obesity in children.
PulseWave Blood Pressure Monitor
This an innovative technology (not Oscillometric method), using dual-balloons/sensors technology (instead of other single balloons/sensor ordinary digital blood pressure devices) and continuous measurement of multi-point pressure between pulses to achieve the most accurate measurement during the record of the accurate real state of blood flow. It was called the most accurate BP device. A rechargeable Lithium battery saves costs for users.
What to Consider When Choosing a BP Monitor
Most people these days prefer having their blood pressure monitors within the confines of their homes. With the advancement in technology, operating one no longer requires a doctor. All you need to do is tightly wrap the device around your arm, press a button, and that's it.
When choosing the best blood pressure machine for home use, there are things you need to keep in mind. The major ones include the following:
Size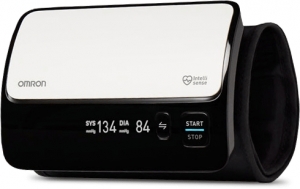 Source: pinterest.com
The size of the whole set-up matters a lot, from the cuffs to the length of the cables involved, the size of the main part of the device itself, and the display screen. The cuff has to be big enough to fit around your arm for the blood pressure monitor to capture the correct data. If it is too loose or too tight, the measurements may not be accurate.
The recommended circumferences are as stipulated below:
Small Adult Arm: An arm circumference of between 8.5 to 10 inches

Average Adult Arm: An arm circumference of between 10.5 inches to 13 inches

Large Adult Arm: An arm circumference of between 13.5 to 17 inches
Arm Cuffs vs. Wrist Cuffs
Source: pinterest.com
Homedics blood pressure monitors take their measurements from three points; the arm, the wrist, or the finger. As earlier mentioned, the finger is the least accurate because that part of the body registers less blood pressure, being small and all. The choice then comes down to two; a wrist cuff or an arm cuff.
Of the two, an upper arm cuff is the most accurate and efficient; it does not require too much effort because the upper arm is bigger; therefore provides more surface area for data to be collected. Wrist cuffs work by monitoring the wrist area, majorly the pulse present there.
However, they are only recommended for people under the age of 50. Older people are advised to avoid using wrist cuffs because the blood pressure around the wrists becomes fainter as people grow older.
The Budget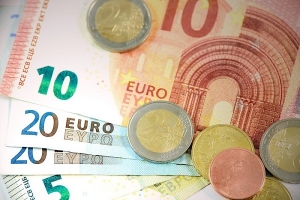 Source: pixabay.com
A common factor that determines the type of blood pressure monitor you may end up with is your budget. The best BP monitor machines for home use do not come cheap. The most accurate ones range between $90 and $120. However, most are priced that high because of extra features that do not really make much of a difference. Doctors advise against spending anything above $60. Raycome BP monitors, for instance, are priced favorably, yet they deliver excellent results.
Accuracy Levels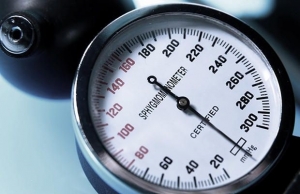 Source: pinterest.com
Hypertension is a serious disease that can lead to a lot of undesirable complications if it is not kept in check. It is, therefore, vital that blood pressure monitors capture their measurements as accurately as possible to give doctors the right data to work with.
Compare the readings you get on a home monitor with hospital BP machines to gauge their accuracy. The ones used by doctors are calibrated using the best metrics. The measurements will not obviously be identical, but the deviation should not be that big.
Ease of Use
Source: pinterest.com
A good BP monitor is one that displays the data in an easy to decipher format that does not need any further interpretation from a medical officer. The display should also be big enough to be legible even for an older patient with eyesight problems. Another critical issue pertaining to the use is the availability of apps. Getting a monitor that can be linked to an app on your phone makes operation much easier and fun; it also comes with more functionalities as a boost.
Multi-Users vs. Single-User
Source: pinterest.com
Some blood pressure monitors allow for multiple users to have their blood pressure taken consecutively. That is to mean; they have storage that can store a certain amount of data allowing for blood pressure measurements of several people to be taken at once. Single-use monitors only accommodate one person at a time, with data being logged first before proceeding to the next patient. This can be a drag for many people.
Extra Features
Source: pinterest.com
Having extra features does not make much difference when it comes to the accuracy of the blood pressure monitor, but they sure do make operations much easier. Features like Bluetooth connectivity and a BP monitor app allow the device to be operated remotely without the need to move about too much. Internet connectivity allows for the data to be uploaded quickly to a portal that can be shared with your doctor or other interested parties easily.
Your Needs
Source: pixabay.com
What you need in a blood pressure monitor should act as a guide towards your choice. To better help you get a clear picture of what your needs may be, ask yourself the following questions;
Will I be sharing the device with other people around the house?

If that is the case, then you should go for the monitor that supports multi-users and allows for the setting up of several accounts within the same device.

Do I need to receive the readings on your phone in real-time?

Then go for a monitor that supports Bluetooth or NFC connectivity. Most times, the data looks more presentable on a phone as it has a bigger screen and is suited for that kind of data.

Do I need to be in constant touch with my doctor without having to pay them a visit?

Then a monitor that supports email communication that allows you to forward the data to your doctor for further analysis is your cup of tea.

Do I wish to keep track of my daily readings?

Then go for a blood pressure monitor that stores your regular measurements. This way, you can tell just by studying the trends whether you are improving or getting worse.
Clinical Validations
Source: pixabay.com
Devices used in the medical field undergo tighter scrutiny compared to those used in other industries. Before a blood pressure monitor hits the market, it has to go through tests and trials that prove its efficacy. These tests have to be rubber-stamped by doctors as a mark of approval. 
For the best results, go for the blood pressure monitor that has received the highest clinical validations. Doctors are professionals, and once they have endorsed a medical device, it is best you follow their advice.
Portability and Battery Life
Source: pixabay.com
The main reason blood pressure monitors for home use were created in the first place was for the purpose of convenience. To achieve this, they must be small enough to be carried around. You may need to take blood pressure measurements at work, in the car, or during a vacation. It has to be small enough to fit inside your bag.
In the same breath, portability also depends on battery life. The monitor should be able to last as long as it can when you are away from home. It would not be good for you if the battery kept dying every time you tried to use it outside your home. In this situation, you may have to avoid those that have extra features since supporting things like Bluetooth and internet connectivity uses more power.
Conclusion
Staying healthy has never been so crucial as it is today. People in the current world are beset with a lot more lifestyle ailments than any other group ever to exist. To counter this, several technological advancements in the medical world are slowly turning the tide. Home blood pressure kits that can be used without any supervision are top of that list.  
If you are a chronic sufferer of hypertension, you are highly advised to invest in a blood pressure monitor. Use this detailed guide in your search and get the best one that will address all your problems.
https://www.raycome.com/wp-content/uploads/2020/08/12-Empowering-Ways-To-Track-Your-Weight-Loss-Without-Stepping-On-A-Scale.jpg
400
620
administrator
https://www.raycome.com/wp-content/uploads/2020/02/LOGO.png
administrator
2020-08-07 05:42:02
2020-09-01 09:24:56
Factors to Consider When Choosing a Blood Pressure Monitor