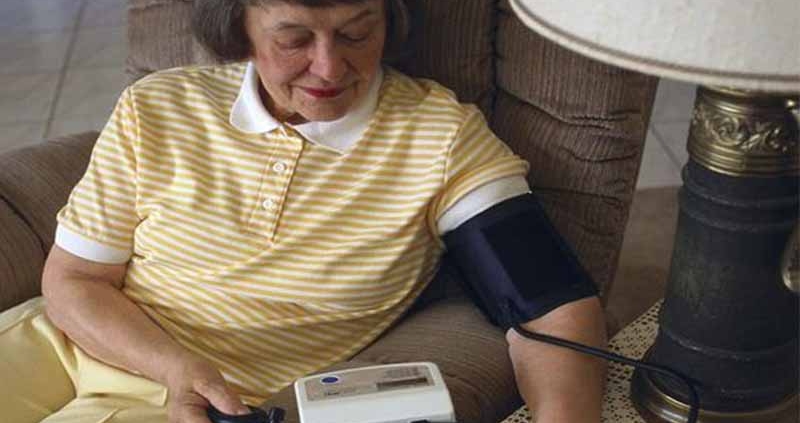 It is necessary to regulate your blood pressure even if you think you are healthy. Modern-day sedentary lifestyle has certainly made lives easier but it often takes a toll on health. Keeping an eye on your blood pressure can save you from various health troubles such as cardiovascular diseases.
It is not possible to frequently run to a hospital for something as minor as getting your bp checked. Hence, blood pressure checking often gets skipped when one is busy or staying home. That is why it is important to keep a blood pressure monitor at home which will keep your blood pressure in check.
There are many BP monitor manufacturers all over the world. The following are the best blood pressure monitor manufacturers from India. 
KR Enterprises is one of the emerging businesses in India. Established in 2012, KR enterprises is based in Jaipur, Rajhastan. The company is a relatively new one but it has established itself as a respectable business in just a few years.
KR Enterprises is mainly known for the quality of their electronics, home and kitchen appliances which means that being a blood pressure monitors manufacturer is only one part of their impressive portfolio. KR's blood pressure monitors are known for their reliability and the company takes great pride in producing them.
Universe Surgical Equipment, Chennai
Universal Surgical Equipment is a manufacturing company founded in 2013. The Universal Surgical Equipment deals in medical equipment, surgical equipment, hospital furniture, hospital beds, lab equipment, surgical instruments and physiotherapy equipment are to name a few.
The company has also established a name for itself as a reliable bp apparatus company. The professionally trained and highly equipped staff at Universal Surgical Equipment ensures that their clients get the best.
Elanor Surgicals is a manufacturing company based in Delhi. The company was established in 2017 with a mission to work for the family well-being. Elanor Surgicals supplies medical products and equipment to numerous industries. The company distinguishes itself from its competitors by making biodegradable and disposable products.
Apart from manufacturing other products, Elanor Surgicals is also known as a bp machine company. It is because their bp monitors are in high demand.
Hicks Thermometers India Limited, Aligarh

Hicks Thermometer India is currently leading the industry when it comes to manufacturing products like medical instruments, surgical, diagnostic and healthcare products. The company is also a well-known blood pressure monitor supplier. The efficiency of their blood pressure monitors has made Hicks Thermometer India a household name.
Delite Surgicals, Chennai

Delite Surgicals was established in 2008 and since then the company has been engaged in supplying and exporting a variety of medical and hospital products. The company prides itself in being a client-centric organization and it is because of this niche, elite Surgicals has been able to appear among the top sphygmomanometer suppliers.
Delite Surgicals produces sphygmomanometers and manufactures them at a customer-friendly price.
In 2011, Raycome introduced their 4th Generation Pulsewave blood pressure monitor. The pulse-wave monitors differentiate themselves because of the presence of dual balloon technology in them. The dual balloon technology enables the device to detect many pressure points simultaneously and hence gives the most accurate results. The precision and accuracy of the bp monitors produced by Raycome ensure correct results consistently.
Your blood pressure readings indicate your lifestyle choices. Checking your blood pressure regularly can help you maintain your health. Bp regulation can also assist you in detecting any kind of heart disease at an early stage.
https://www.raycome.com/wp-content/uploads/2020/08/A-Person-Checking-their-Blood-Pressure-at-Home.jpg
500
800
administrator
https://www.raycome.com/wp-content/uploads/2020/02/LOGO.png
administrator
2020-08-19 17:25:31
2021-07-15 01:03:53
Best Blood Pressure Monitors Manufacturers in India