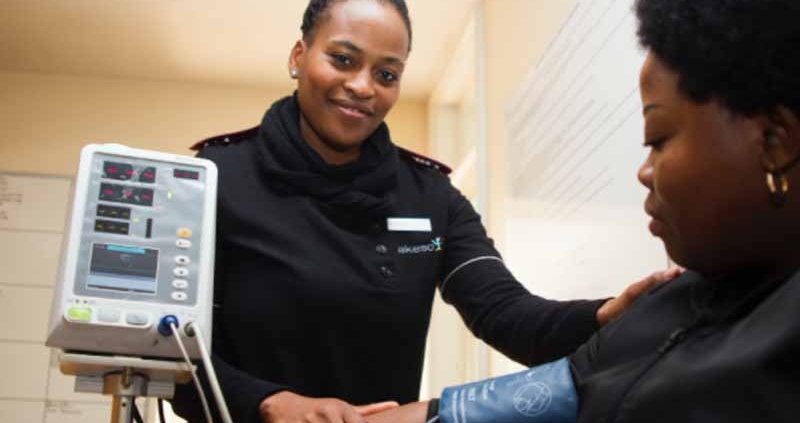 As a hospital, it is important to keep up with the necessary resources required for the betterment of your patients. One of the most important ones being a blood pressure monitor.
These monitors are used to measure patients' blood pressure levels. This helps give you a better understanding of how the patient is fairing and the next cause of action.
If the levels are too high or too low then you get to suggest a cause of different remedies including medication or a lifestyle change.
It is important to note that accurately monitoring your patients' blood pressure helps lower their heart disease risk. Investing in a good professional blood pressure machine is essential. Here are a few choices used in hospitals for you to consider.
This is a non-invasive blood pressure monitor that automatically measures and displays your patients' results. It measures both the systolic and diastolic blood pressure levels.
It uses two distinct measuring methods which include the SCHILLER-K sound analysis or oscillometric measurements. It features a real-time display with measurements in a tabular or graphic trend data.
You have the option of initiating the measurements either automatically or manually. It promises both accuracy and performance when used to take blood pressure readings.
It features dual balloons/ sensor technology with continuous measurements of multipoint pressure between pulses. This helps accurately measure blood pressure levels.  It also comes with a unique cuff that is antibacterial and comfortable.
It is quite convenient because both arms can be measured independently. Having such a professional automatic blood pressure monitor in the hospital makes it easier for both patients and doctors.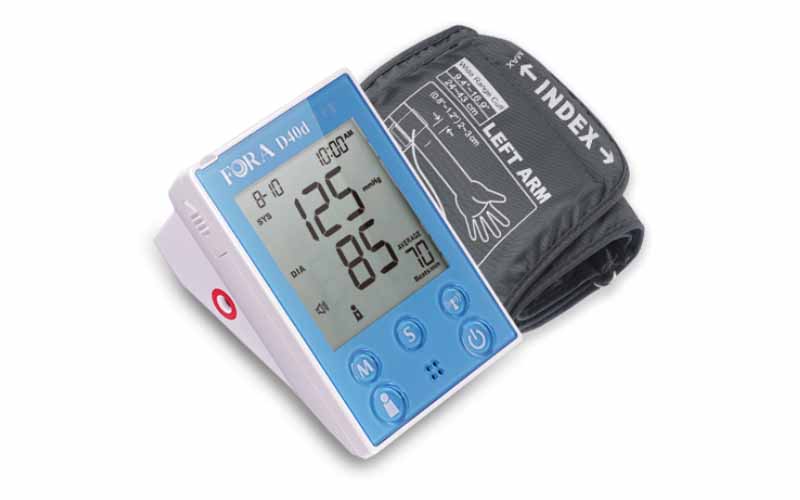 This is the blood pressure and blood glucose monitoring system that features a Bluetooth data output and promises accuracy. It uses smart average technology to accurately measure a patient's blood pressure.
It also features the use of irregular rapid beat technology to make it easier when the patient's blood flow is not easily measured by other monitors. This makes it a unique blood pressure monitor that you should consider investing in.
Professional Intellisense By Omron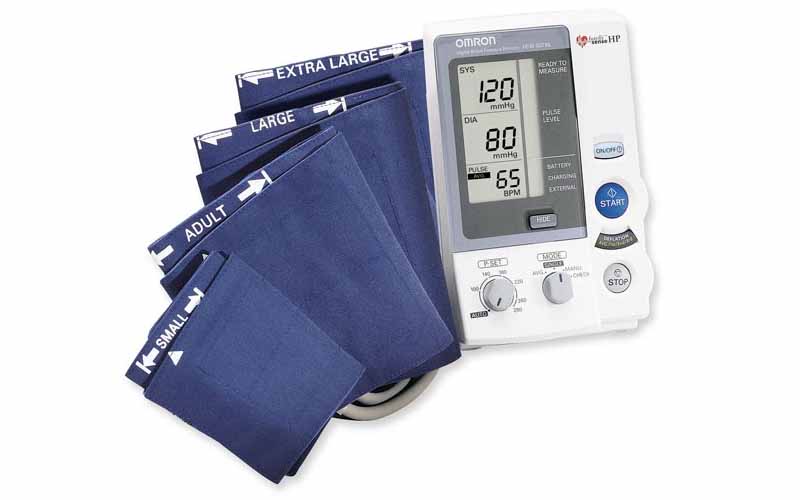 This is a clinically validated blood pressure monitor that promises accurate results on BP levels. It features automatic inflation and deflation which makes it easier because you don't have to predetermine the level settings.
It also comes with cuffs that range in size making them inclusive. The cuff sizes range from small, medium, large to extra large. It comes with a warranty of five years for the monitor and a one-year warranty for the cuff.
The measurements that are taken on this monitor go up to 3 readings and then averaged to get a more accurate reading.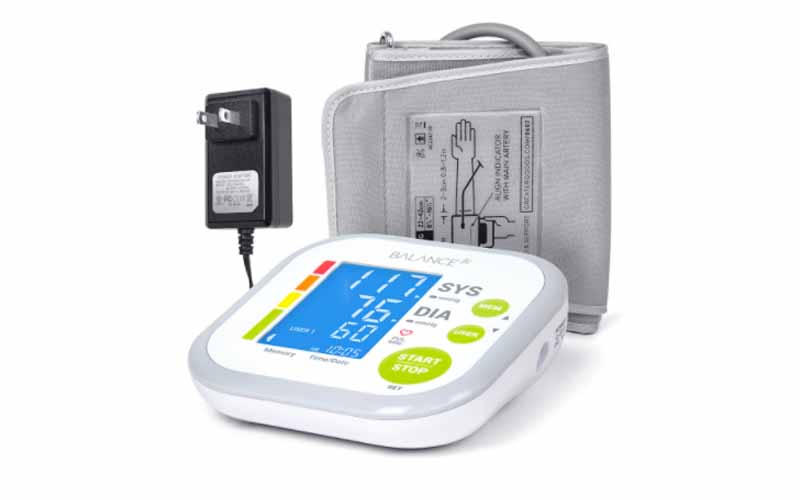 The Greater Good Blood pressure monitors are designed to be easy to use and produce accurate readings. It features a large backlit display that makes it easier to read the measurements as compared to other screens.
It features a comfortable cuff that fits on most arms making it a good purchase. Seeing as you'll be attending to different patients in your hospital, cuff size is a good thing to consider.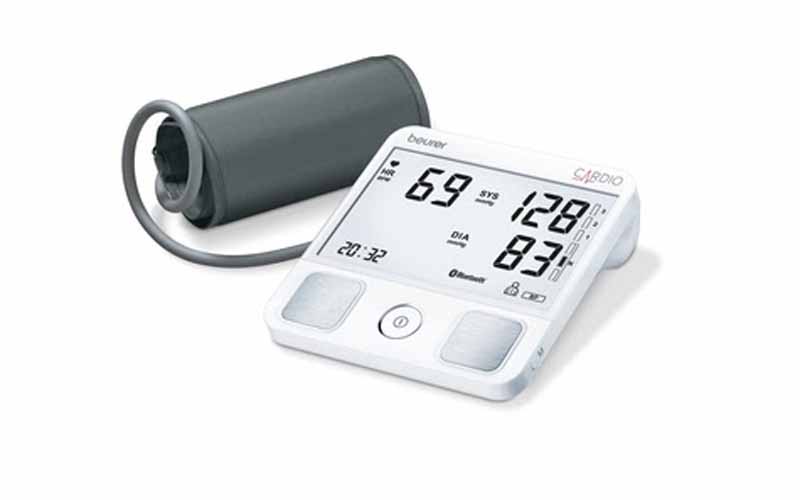 The BM26 features a range of attributes that makes it a great choice when looking for blood pressure monitors. It comes with the ability to track the readings of up to four users without any reading interferences.
This also makes it a great choice for your home if you need one. It has an averaging feature that uses the results from that last 24 hours to get a more accurate reading.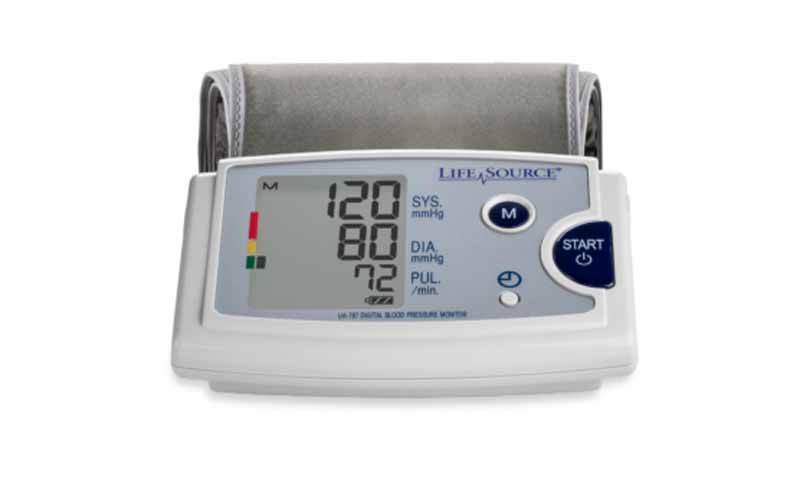 Lifesource monitors come with a range of cuffs that cater to every arm size. This makes them the perfect BP monitor since to get an accurate reading, the cuffs need to fit a patient's arm well.
This ensures that all people are catered for including those with muscular arms. It is one of the most accurate BP monitors that ensure you get the right readings each time. It also features an alert that goes off when it detects irregular heartbeat patterns.
This helps your doctor determine what the problem could be and address it on time. Lifesource is a great blood pressure monitor seeing as it is also clinically validated and can be used from home too.
There are a lot of blood pressure monitor brands in the market that offer a variety of features and functions. This makes it quite hard when looking for the perfect BP to invest in. However, all you need to do is ensure that you have your requirements in mind as you search for the best fit.
https://www.raycome.com/wp-content/uploads/2020/11/Woman-having-her-blood-pressure-measured.jpg
500
800
administrator
https://www.raycome.com/wp-content/uploads/2020/02/LOGO.png
administrator
2020-11-11 09:45:48
2021-01-22 01:24:23
Which Blood Pressure Monitors do Hospitals Use?